Story #3. From selling vintage sunglasses in Lisbon to the largest Portuguese eyewear brand: FORA
Words by the blue-eyed barbarian
Miguel Barral created one of the most interesting sunglasses brands in Portugal. His classic models manufactured the old-fashioned way attract clients not only in Portugal but in Berlin and Paris too. International approach is put into its name: FORA means "out" in Portuguese.
Pursuit the opportunity
Miguel Barral and two his friends, in their early 20s, were studying in university when the proposal arrived. The local sunglasses distributor was closing and selling his stock of around 6000 pairs of famous brands from 1970s, 80s and 90s. Many of them where in perfect condition, some were a complete trash. Barral decided to buy that stock and go out to trade on fairs and markets.
Retro models of the brands like Dior, Porsche Design, Carrera had a huge success and guys sold 4000 pairs in only two years, although the remaining 2000 pairs went to trash. By that time the business have attained a point of sale in a friend's shop. After Barral sold the stock he went on to get new products. However he found them in low numbers or not stable quality.
The idea was to manufacture of the best selling classic models on established factories. Barral decided to create his own brand with his own design, own inspiration, with own philosophy. And that's the beginning. Brand went to Italy to produce a collection because there were no known sunglasses factories in Portugal.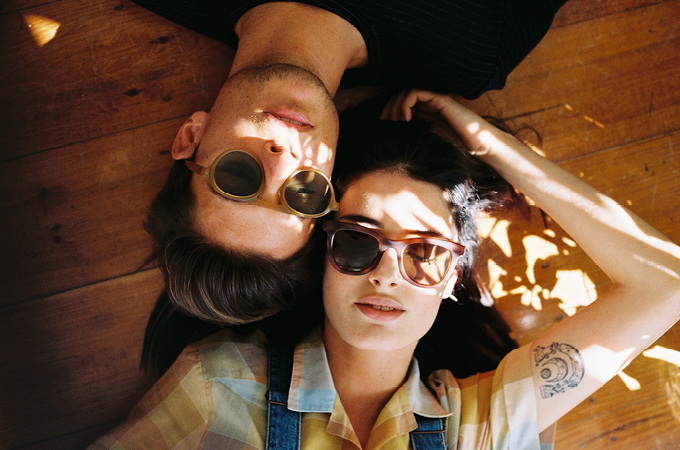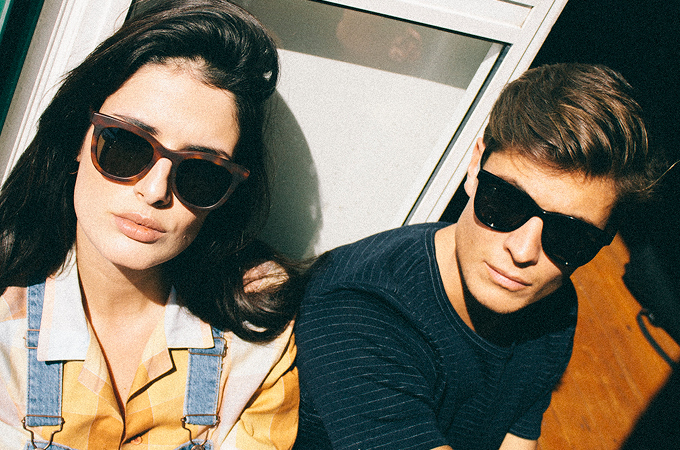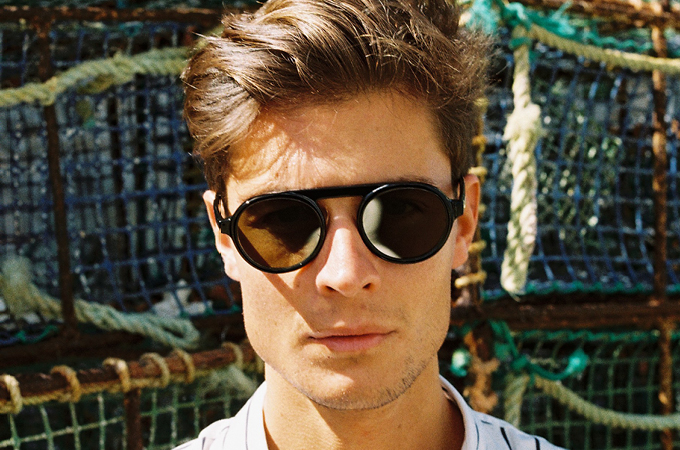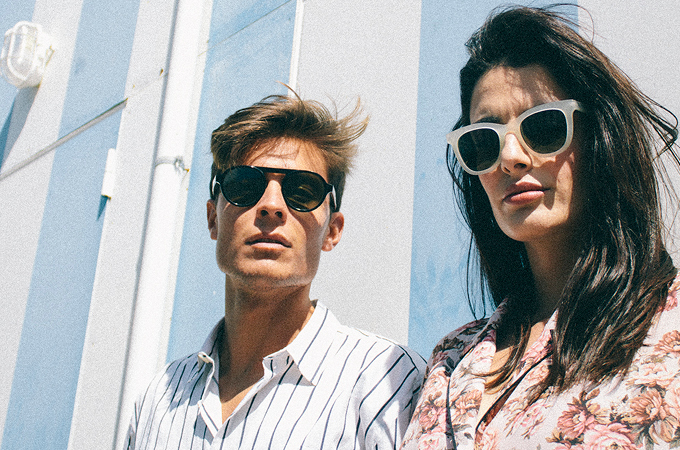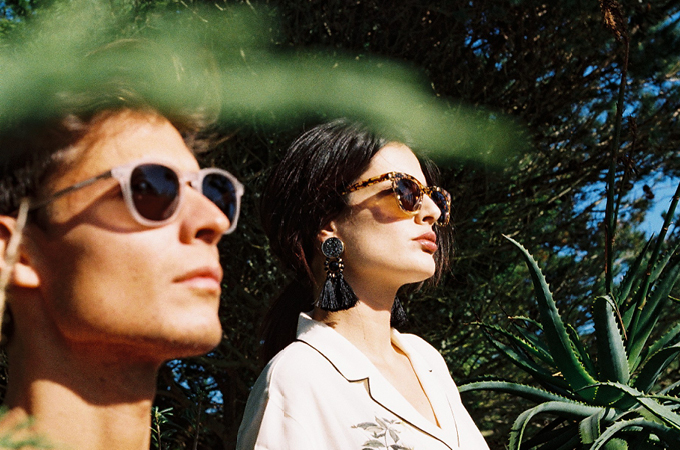 Remember your roots
The first collection, 500 pairs, was sold completely in 6 months. Then in 2014 Barral discovered the factory in Portugal and started production there too. In 2016 the brand moved all its production to Portugal.
Build the best product possible
FORA wants your sunglasses to last for ages. They try to design the glasses that are cool today as well as in 15 years from now. Hence there are many classical models and a great attention to quality. Before the launch Barral works on the model prototypes for 3 months.
"Portugal is very well known because of textiles and shoes. We produce a lot of good products for big brands. As of sunglasses not so well. But I think we are good workers. Portuguese people are good workers in this kind of industries. We could continue manufacturing in Italy, probably it would be easier, but we would get lost in a sea of other manufacturers. Here we can be different from others. And believe me the quality is not worse than Italian. The materials are the same, we do not make acetate of the lenses. But it's the manpower that is important. And Portuguese people are very good workers." – MB
Clients also can customize their own sunglasses in FORA store: they can choose frames, lenses, and even use prescription lenses. In order to get the full-range service you have to visit the flagship store in Chiado, Lisbon.
Pricing
Except the quality FORA tries to give the best price possible. The brand uses great quality and lenses from Carl Zeiss vision, which is a known brand. And they are selling glasses for 110 Euro while the average price on the market is around 180 Euro.
"We do this kind of pricing because we produce ourselves and sell in our stores. Of course we try to make as good price as possible and be more affordable than big brands. We know that from retailers the price is going to be in a zone of 130-140 Euro but we think it is a good price for our quality nevertheless. We always recommend retailers to put 2.5 times bigger price but sometimes some of the retailers do 3 times more. Our Portuguese prices are in a range of 118-128 Euro and we recommend retailers to spend around that." – MB
Look outside
The translation of the brand FORA is "out", "outside" in Portuguese. So right from the beginning brand thought about selling outside of Portugal. Barral tried to work with retailers, but that was impossible because opticians are unified in a few large groups that have many brands and have large margins. So he could not compete with them. They didn't let him in.
Nevertheless FORA got to some independent shops in Toronto and Paris. Also brand has exported to Dubai and Singapore. There are talks about distribution in Brasil. But Barral says: "We are really small still, we have to make more trade shows."
Build a strong base
Going out in a pursuit of international success FORA remembers its Portuguese roots. They have two stores in Lisbon that are a good embodiment of brands values. There is certain minimalism, attention to the details, inspirational independent magazines and vinyl. Guests are welcome to come and have a cup of coffee, sit of a couch with a fresh issue of a favorite magazine and turn on some good tune.
The first shop opened in 2013 in a district not far from the city center but with low rent (about 10 Euro per sq.m). To build it Barral used some money from the business and credit from the bank.
The second shop opened last year in the most trendy central district of Lisbon. Although the rent here is one of the highest in the city and can be between 35 and 50 Euro per sq.m, Barral hopes it will attract more international clientele.
Also the country helps. There is nation-wide contribution project of government called Portugal2020 that financially participates in the costs when the Portuguese brand make international marketing, for example trade shows. FORA has been to Paris and Berlin trade shows and received a refund of a part of costs.
Be pragmatic with promotion
Barral has worked with a PR agency and FORA has appeared in some magazines like VOGUE Portugal and GQ Portugal. "It's very expensive to be there, as some magazines ask 2000 Euros for the publication and we haven't got received good feedback. But we appeared in magazine Attitude for example for free. And in TimeOut magazine we appear constantly. They recommend us to the readers. We are interesting for them because there are not so many Portuguese sunglasses brands and we are the biggest probably." – Barral says
FORA always bets in social media like Facebook and Instagram, newsletter, well-made look-books and mini-films.
The blue-eyed barbarian explores authentic businesses worldwide, documents their success stories in this Journal of Authenticity and spreads the most fruitful practices in regard of business development, communications and creative solutions. Here's more stories that you might like:
Sometimes we help businesses open to the world via web-design, email campaigns, social media and graphic design. You can find more about our services here.