Fora
Miguel Barral created one of the most interesting sunglasses brands in Portugal. His classic models manufactured the old-fashioned way attract trendy clients not only in Portugal but in Berlin and Paris too. International approach is put into its name: FORA means "out" in Portuguese.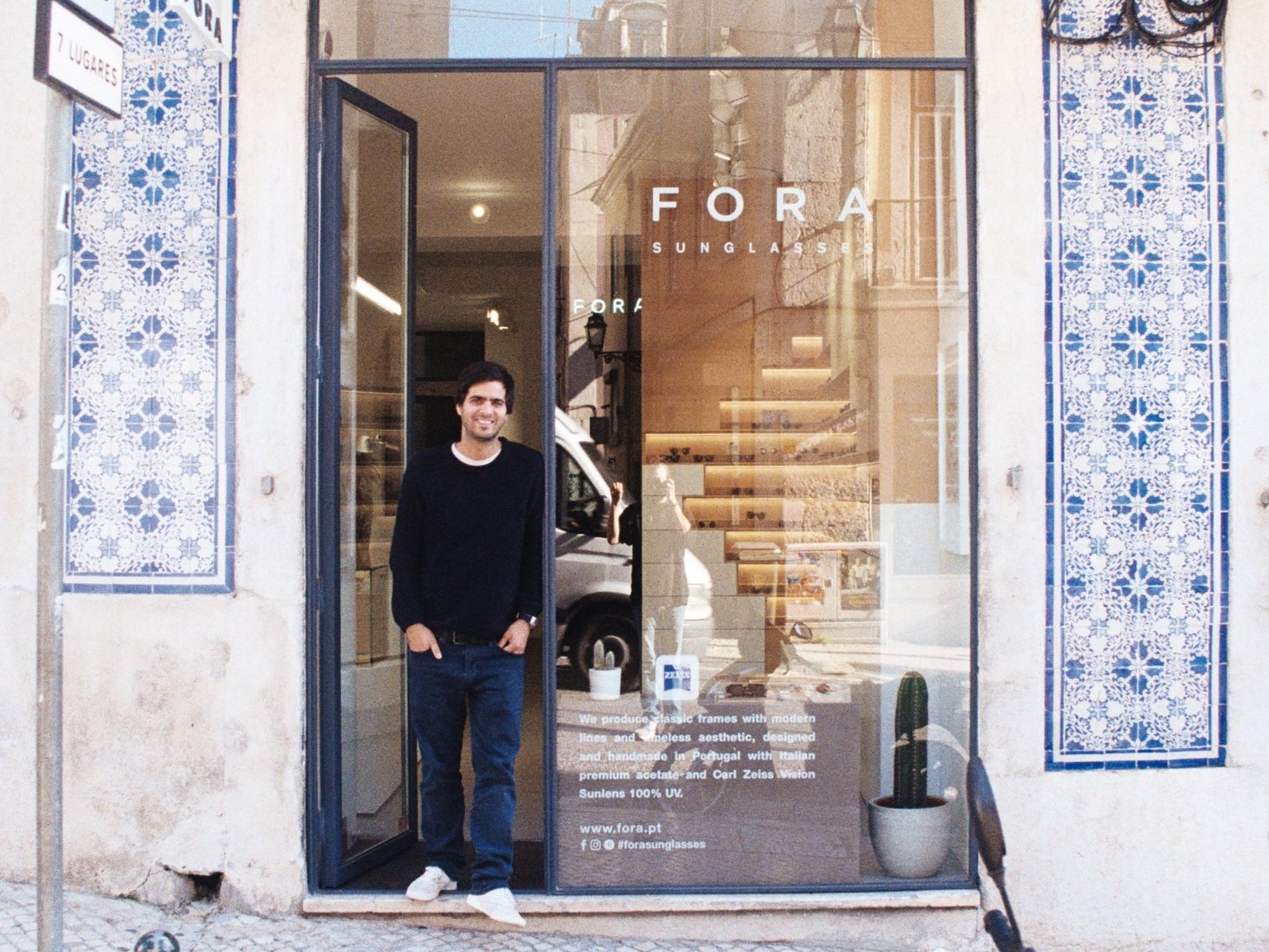 Our original material about FORA
We traveled to Lisbon to talk to Miguel Barral about his story from selling vintage sunglasses in Lisbon to the largest Portuguese eyewear brand.
Products: classic sunglasses
Origin: Lisbon, Portugal
Website: www.fora.pt
Social: Instagram, Facebook
Address: Avenida Álvares Cabral 28A, 1250-018 Lisboa